Riviera Stonemasons is a family run company with over 25 years' experience specialising in all aspects of natural stonemasonry and re-pointing.
Steve Gale who founded the company started on site back in 1995 as a labourer for a group of masons and proceeded to work his way up to a mason, foreman and then starting his own company.
We pride ourselves on using our own dedicated team of trained tradesmen who are directly employed within the company.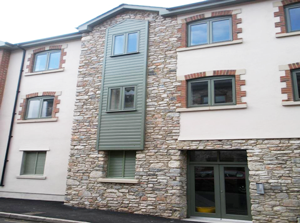 Our clients include many of the major South West contractors, smaller builders, local councils and Riviera Stonemasons have worked alongside Torre Abbey, The National Trust, Churches Conservation Trust and the Environment and Highways agencies.
We take our Health and Safety and the Environment very seriously and have come up with the best practice initiative with regards to our Manual Handling activities on the Shaldon and Ringmore Flood Defence project in 2010.
We believe that our continued growth is down to competitive pricing, quality workmanship and total customer satisfaction