Listed Building Contractors & Conservation Contractors - Torbay, Devon & Cornwall
Knightshayes Court, Tiverton –
We carried out extensive conservation works to the Central Gateway, The Dipping Pond and the Central and West Steps using stone from Blue Lias and Hamstone carefully using a selection of stone dusts and lime mortar to obtain the required finish.
Contract value: £58,000
Three examples of our conservation work there are below and for more see our Projects page:
The West Steps
The West Steps and Spandrels were damaged.
 The Spandrels were recorded and carefully dismantled.
 The spandrels were reset in a lime mortar and replaced with new where required.
 The steps were reformed and replaced with new Lias steps.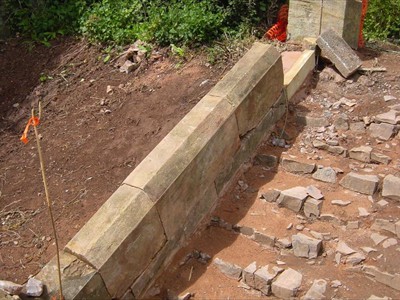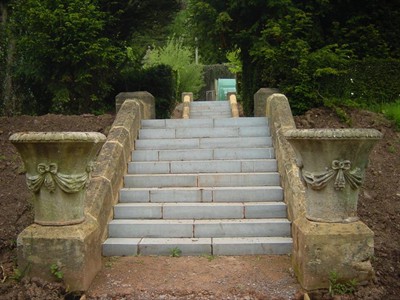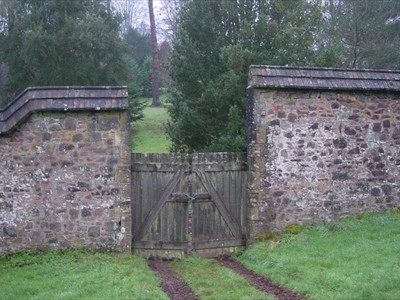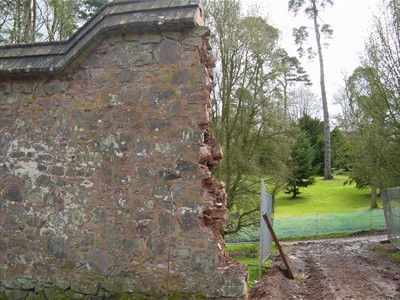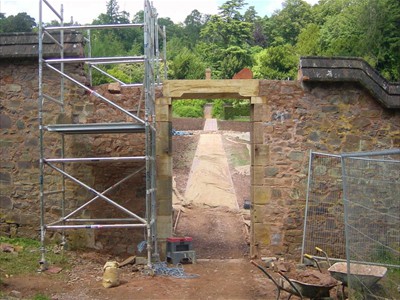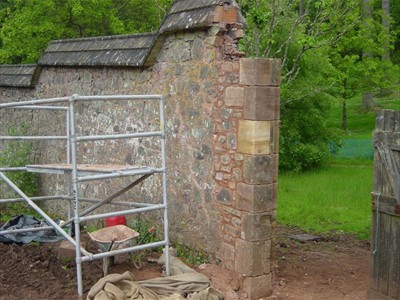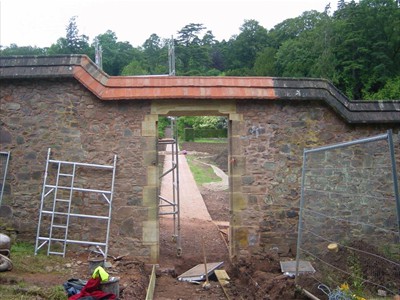 The Central Gateway
The Central gateway had to be reduced to a single opening.
The Quoins were recorded, dismantled and re-built to match the existing locations.
 The lintels were inserted using a Hamstone material. .
The coping was formed from a brick from the Bulmer brick company
The Central Steps
The damaged and missing Central steps were unsafe and had to be replaced.
We took measurements to ensure that anything that was replaced slotted into the original positions were possible.
The steps were made out of a Blue Lias stone.
The mortar was a mix of well graded sand, Lias stone dust and an Hydraulic Lime.