Example projects for all areas of stonework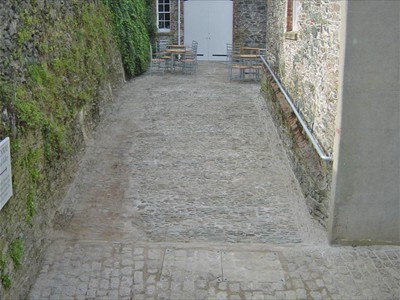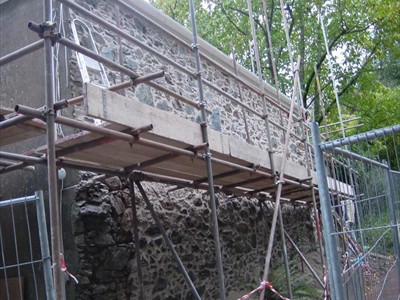 Greenway
This project at the National Trust property at Galmpton involved us re-laying the pitch stone paving with new reclaimed cobbles. There were also a number of stone walls where the mortar was failing.
These areas were raked out and re-pointed in an hydraulic lime mortar.
Contract value: £26,000.
Blackpool Sands
Our first task was to make a frame up around the pillar and stretch clear polythene across the frame making sure it was the same size as the pillar.
This was repeated for each of the elevations.We then drew round each stone and gave each one a number.
The pillar was then carefully taken down and each stone tagged with the same number.
Each of the stones were built back from where they came out of using the polythene template as a guide.
When the mortar had dried we soot washed the joints to tone them down.
Contract value: £4,000.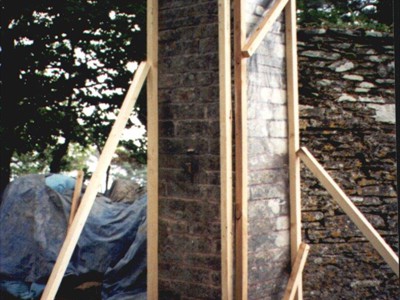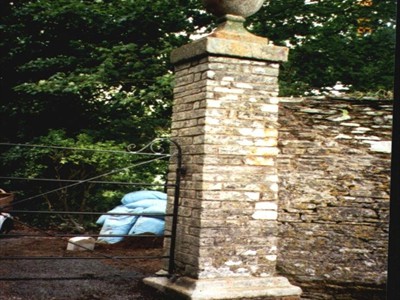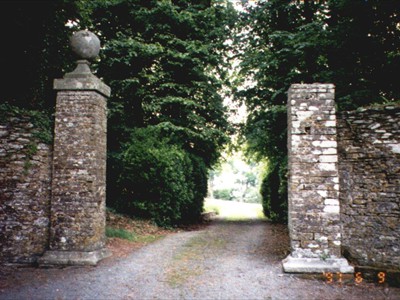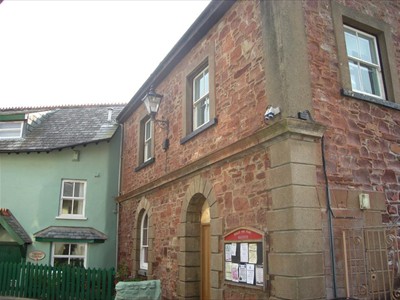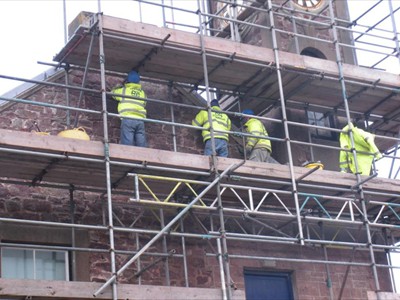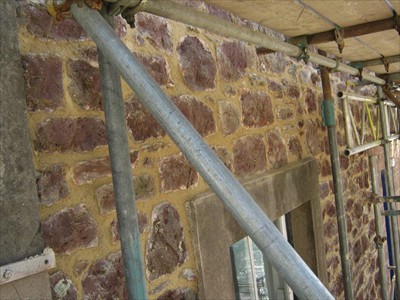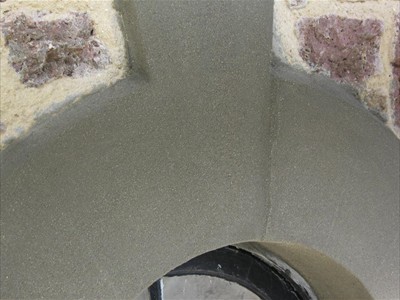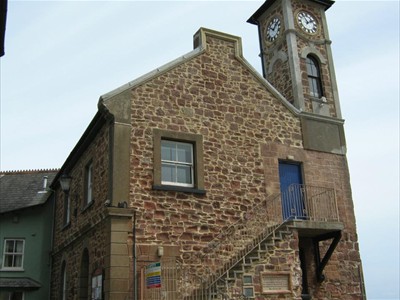 The Rame Institute
We were asked to be main contractors on this project.
Cement pointing was replaced with a hydraulic lime mortar.
New cornices were formed and stitch cracking were carried out on cracks through the stonework.
Contract value: £46,000
The Church of St Pancras
This wall overseen by the Dartmoor National Park was in danger of collapsing. We numbered each stone on a plan and then numbered each stone in the wall and carefully dismantled the wall.
A new footing was excavated and concreted and then the granite stone wall was constructed so each stone was put back in its original place.
Tie bars were inserted into the back of the stones and no fines concrete were used. For the backfill. The copings were then re-set into their original place
Contract value: £9,000.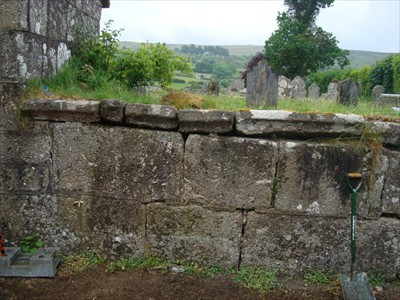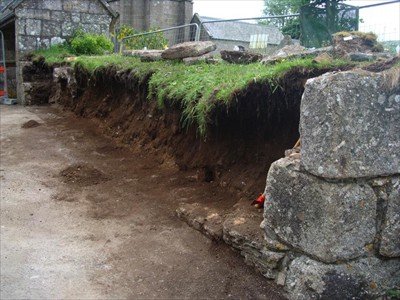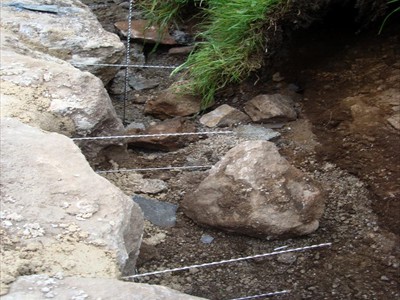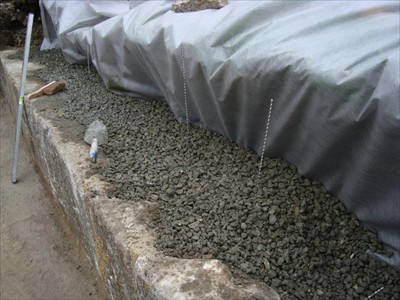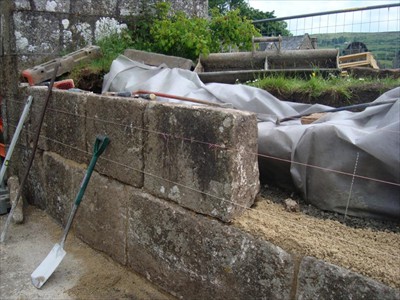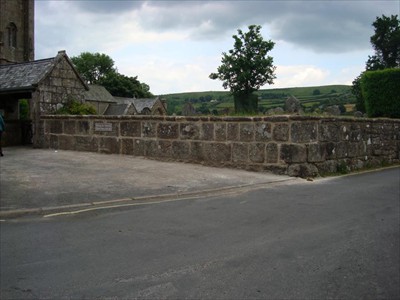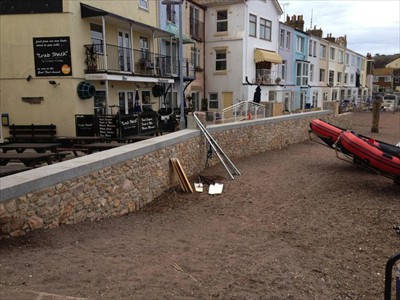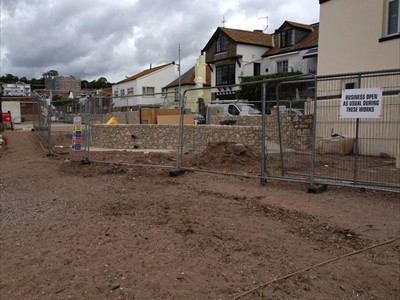 Teignmouth Flood Defences
This project for the Environmental Agency involved new flood Defence walls.
The walls were constructed with a pink limestone from Stoneycombe quarry and a blue/grey limestone from Linhay quarry.
Contract value: £86,000
Lyme Regis Improvements
New Jetty's constructed out of imported granite.
New walls constructed out of blue lias limestone from Somerset.
Contract value: £140,000.