Example projects for all areas of stonework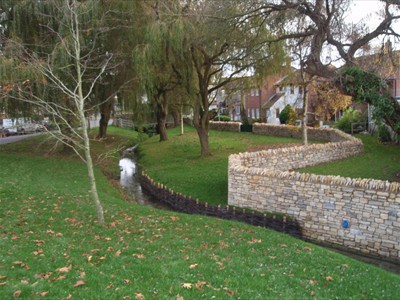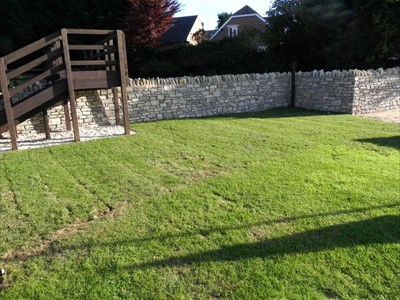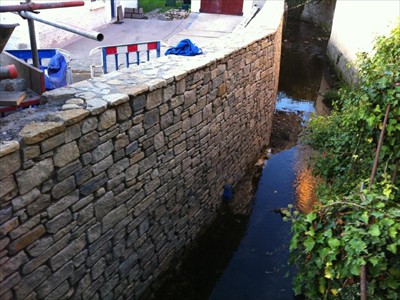 River Jordan Flood Defence Scheme
This was a very challenging project which resulted in working in rivers and private customers gardens.
All the walls were constructed in a Purbec walling stone with a mix of blue and buff colours to the stone.
Contract value: £180,000
Higher Natsworthy Manor
We were asked to construct a solid stone wall using the existing granite stone salvaged from site.
The wall height varies from 2 metres to 5 metres in height and forms the boundary of their new garden.
Contract value: £30,000.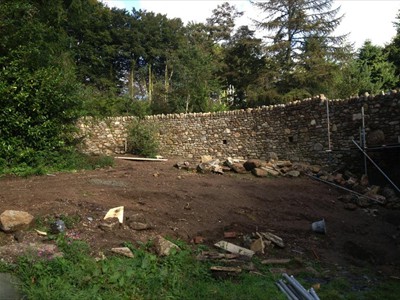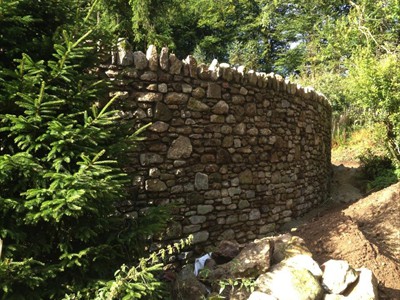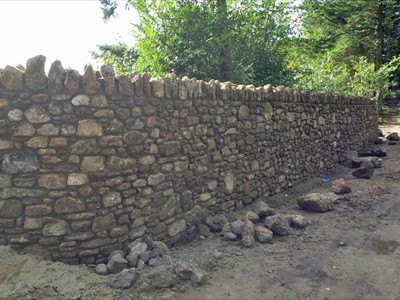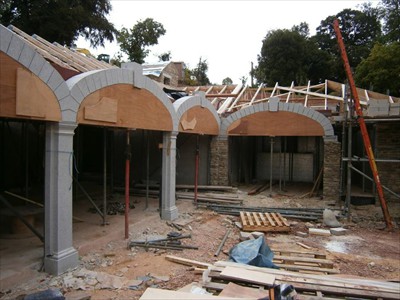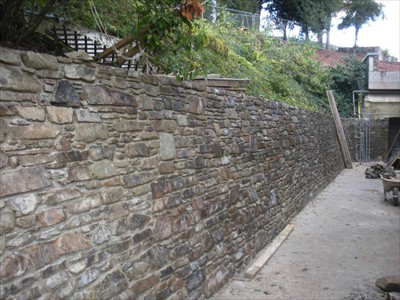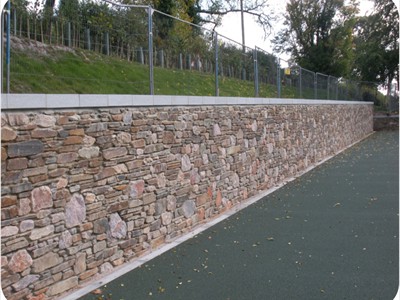 Dawlish Manor
This project consisted of new Granite arches and Columns.
Constructed for the garages and swimming pool areas.
The stone walls around the tennis courts and boundary walls were constructed out of Lantoon slate and Stoneycombe limestone.
Contract value: £80,000
A38 Dobwalls By-pass
This new by pass through Dobwalls in Cornwall saw us stone cladding the battered concrete walls with a brown rustic slate stone from the nearby Lantoon quarry.
Contract value: £60,000.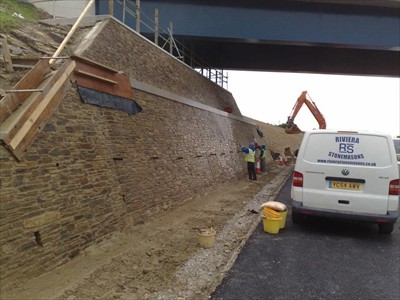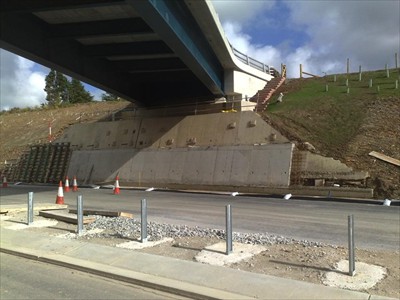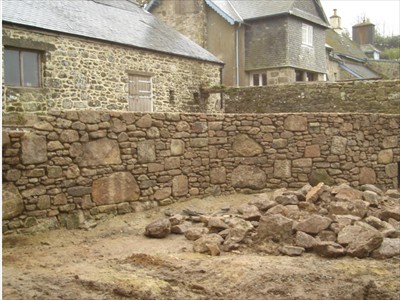 Blackslade Manor
This project involved us stone cladding retaining walls with a reclaimed granite walling stone.
The customer was after a dry-stone wall which was not possible due to the amount of weight behind the wall. The walls were constructed with block work and then faced with the granite stone.
We constructed the walls with mortar and then raked back the joints to give the wall a dry-stone effect
Contract value: £20,000.